A decades-long focus on healthy nutrition
The motivation of our founder, Dr Ellenbogen, to provide people with the best possible nutritional support, lies at the heart of the Centrum brand. Dating back to the first "A-Zinc" formula, there have since been many others that are important from a nutrition science perspective. An evolution of formulations have been created that supplement our diet with carefully selected micronutrients, thereby helping to supply essential nutrients to meet the body's needs. We always apply and meet the highest quality standards. With these carefully selected, high-quality micronutrients, Centrum is a brand that promises reliability: A nutrition-based enhancement to your daily diet – now and in the future.
We believe in the pursuit of excellence
At Centrum we commit on a daily basis to providing you with nutritional supplements for your balanced and varied diet. The core qualities we apply in the development of each Centrum formula are expertise, tenacity and extreme precision.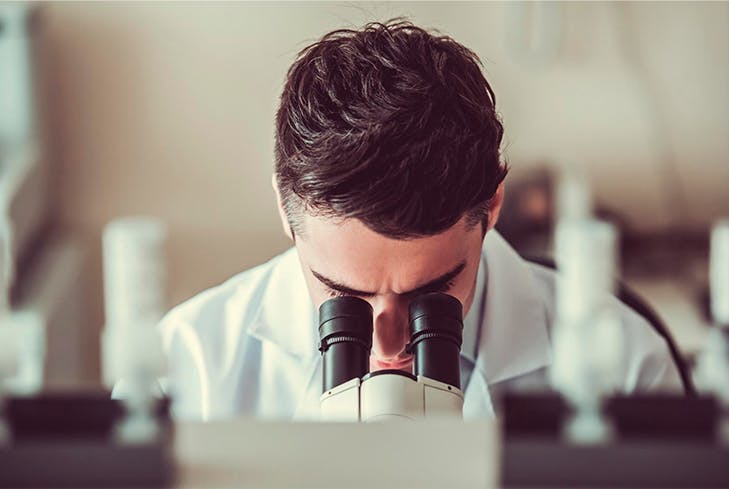 High-quality ingredients have always been at the heart of every Centrum formula. Following a longstanding tradition, research at Centrum is always based on the latest findings of nutrition science. In each case, the main focus is on those ingredients that our experts at Centrum see as having the greatest potential. Centrum searches tirelessly for ingredients and extracts that can then inspire new product formulations for nutritional supplements – taking a well-tried approach that is intelligent, respectful and innovative all at the same time.
To ensure that our product quality meets the high standards set by our company, we not only comply with the provisions of food safety laws, but we also strictly comply with the internal guidelines we set ourselves as a company.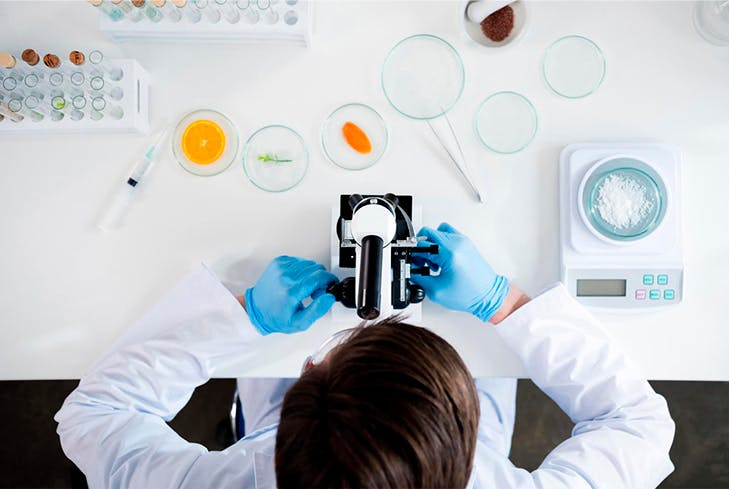 But nothing is left to chance here. We continually re-assess the status quo.
Quality and safety have always been two of the guiding principles at Centrum
All Centrum products undergo meticulous analysis and stringent quality controls during the manufacturing process
The raw materials are subjected to numerous quality checks
Our raw materials are sourced from suppliers who are certified and carefully evaluated in advance
Centrum suppliers are subject to regular inspections and audits
Every Centrum product must pass these quality tests before it is delivered to your pharmacy or nearest retailer
A tradition of innovation
With their tireless dedication to innovation, the experts at Centrum work with a select group of long-term partners, with the goal of making major progress in developing and supplying micronutrients.
Each Centrum formula is carefully crafted, to create an ideal formula. Each ingredient must be evaluated and selected by meeting exacting quality standards, to ensure that the result meets our high expectations. A true balancing act and the basis for every Centrum formula. Our experts consider the latest scientific findings before carefully selecting the appropriate micronutrients (vitamins, minerals, trace elements) that are required, depending on the area of application. With up to 30 essential nutrients to choose from, many decisions need to be carefully considered. Our experts make precise calculations to determine which ingredients make the optimum formulas.
Centrum is the No. 1 multivitamin brand globally. [1][2]
[1]IMS Global Data - Centrum World's no 1 Claim Sept 2019
[2]Nicholas Hall - Centrum World's no.1 Claim Sept 2019